2019 Incidents
Jan
30
Feb
Mar
Apr
May
Jun
Jul
Aug
Sep
Oct
Nov
Dec
Total
30
Yearly Incident Totals
2018
420
2017
383
2016
394
2015
343
2014
317
2013
331
2012
338
2011
324
2010
309

Visitors Today:

Visitors Since
November 18, 2005:


Use Caution: Multiple Power Lines Down
By 2nd Assistant Chief David Dowd
March 8, 2018
On Wednesday, the Irvington Fire Department responded to a total of 6 alarms. These alarms ranged from carbon monoxide investigations to power lines down. There continues to be multiple power lines down throughout the village and yet while barricaded off, please use extreme caution when traveling.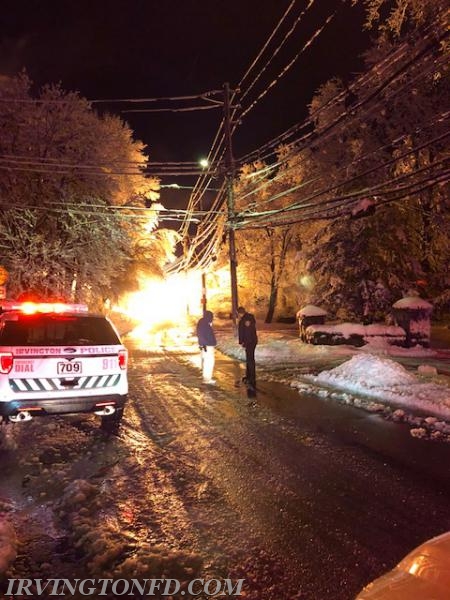 This picture depicts the danger surrounding downed power lines from the night of 3/7. E. Sunnyside Lane